HORECA
Our extensive array of tea products have been formulated with the discerning tea lover in mind; one who is mindful of what comprises his or her taste, preference and overall persona. With humble beginnings back in 1989 that specialised in exporting bulk tea, Qualitea has now expanded its range of services to holistically cater to any aspect that resides within the intricate arena of tea. Likewise, the Hotels, Restaurants and Catering industry (HORECA) is yet another one of Qualitea's flagship specialties, which delivers superior grade teas in an array of varieties to satisfy contemporary palettes in societies around the world.
With a presence in over 55 countries, our products are cherished by tea drinkers and connoisseurs most dedicatedly, and this positive acclaim has only been the result of picking just the right tea leaves, and processing every bit of our final product such that it supersedes expectations! If you own a hospitality establishment and are interested in liaising with us, kindly get in touch with us now and we'll be happy to assist you.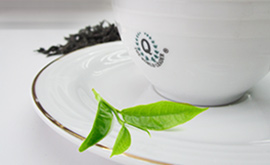 The journey of one man who wanted to make " Tea " a medium to bring nations and cultures together, began in 1989, in pursuit of his dream. Traditional blends were re-invented, forgotten recipes were un-earthed and where necessary, new trends were set. From English Breakfast to Raspberry Twist with Rose Petals, from robust Best of Ceylon's to Spicy Moroccan Fusion and from best of Orange Pekoes to Magic Fruits with Rooibos were un-veiled.