WIN WITH QUALITEA – DISCOVER THE BEST GREEN TEA IN NIGERIA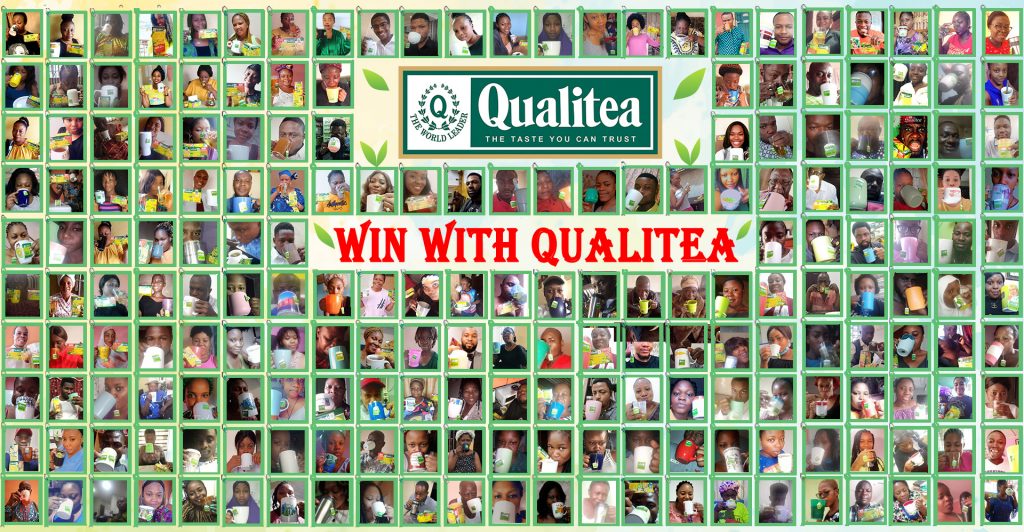 QUALITEA, a global tea brand, has been loved and cherished by Millions of Nigerians over the past 25 years, prompting QUALITEA to reach out to even more Nigerians who have been influenced by the brand by encouraging them to be winners of their favorite Global Tea brand through the #WinWithQualitea campaign by sending a selfie accompanied by their QUALITEA green tea cup and pack. The campaign gives Nigerians who enjoy their favorite QUALITEA green tea the opportunity to win free teas while also experiencing the many health benefits that QUALITEA provides over time, encouraging them to make QUALITEA a part of their life.
QUALITEA provides a way to kick back and relax. It also has helped people transform their everyday moods into something more positive, radiant and full of energy! Our QUALITEA green tea is not only a healthy beverage option it is a miracle beverage that also promotes relaxation, positivity and overall well-being. We at QUALITEA understand that people live better lives by making healthy life choices, which is why we've set out our teas with natural ingredients for a healthier lifestyle flavors to brighten up the daily moods.

We are also exited to launch our QUALITEA ENGLISH BREAKFAST TEA in the Nigerian market- a product which is warmly accepted in many markets elsewhere. Anyone loves a nice, refreshing cup of tea which is the reason for its success across the globe. We are confident that our Nigerian customers too will welcome this experience that our QUALITEA ENGLISH BREAKFAST TEA never fails to deliver – happiness, family and meaningful moments in life.