TIPS FOR DAY TO DAY LIFE
The journey of one man who wanted to make " Tea " a medium to bring nations and cultures together, began in 1989, in pursuit of his dream. Traditional blends were re-invented, forgotten recipes were un-earthed and where necessary, new trends were set. From English Breakfast to Raspberry Twist with Rose Petals, from robust Best of Ceylon's to Spicy Moroccan Fusion and from best of Orange Pekoes to Magic Fruits with Rooibos were un-veiled.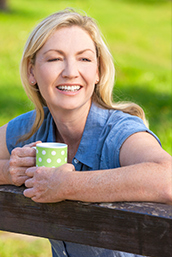 All Thanks to the high amounts of antioxidants present in tea leaves, using it for the purpose of improving the look, feel and youthfulness of your skin is also a rejuvenating process – while being a natural gift from Mother Nature!
Here are some common uses of tea for skincare, which are all very much applicable to any skin type or tone, regardless of age or condition:
Spritz some Green Tea on your face for instant radiance! Simply boil some Green Tea, allow it to cool down to room temperature, pour it into a clean spray bottle and store it in the refrigerator, removing it for occasional use.Simply great for a quick pick-me-up that also helps to reduce any inflammation on skin, spray some on your face and run your hands through; wipe dry with a clean towel.
Use tea bags to relieve tired eyes and cure dark circles: Any used tea bag (just make sure it has only been exposed to water, and not milk) can be drained of any remaining fluid and then placed on eyes for ultimate invigoration – ideally after a hectic day or after staring at screens for a prolonged period of time.
Use chilled tea leaves as a scrub: Do you brew tea with loose leaves regularly? Then those used tea leaves can prove to be useful way after your brewing is over! Yes, refrigerate used tea leaves after they've been well drained to cool them, and you can then use this as a mask; simply apply along your face (avoiding the eye area), and leave for 10 – 15 minutes. While washing off, rub the tea leaves in slow, circular motion, gently massaging your skin as you do so.
As the tea leaves will encourage exfoliation and the massaging will improve blood circulation, this can help revive dull skin and reduce any redness present, such as that from pimples.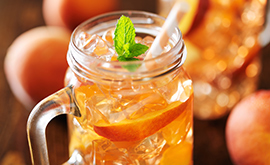 Who says tea needs to only be drunk warm, or during evenings with biscuits on the side? Now a beverage that is enjoyed pretty much any time and during any kind of gathering (yes, the hip and happening parties that youngsters nowadays have are also included in this list), here are 2 delicious tea-infused beverages that never fail to impress!
1) Mint – Ginger Iced Tea
Serves: 8
You will need:
150g of peeled and finely cut ginger,
4 teabags of Mint Tea,
2 tbsp. of Honey,
8 cups of Water,
A few Mint Leaves,
Ice (as desired).
Method of preparation:
Combine the water, tea and ginger in a pot and bring to a boil. Strain this through and into another bowl, and add the honey. Leave to cool at room temperature, and then refrigerate for at least 2 hours. Serve with ice and mint leaves as garnish.
2) Earl Grey Tea Cocktail
Serves: 1
You will need:
1 cup plain Earl Grey Tea,
25ml of Gin,
25ml of Honey Syrup (made by boiling water and honey in a 5:1 ratio respectively),
Some freshly squeezed Lemon Juice,
1 or 2 Lavender Sprigs,
Ice (as desired).
Method of preparation:
Blend all ingredients together in a cocktail shaker. Serve with an extra ice cube or two, ideally with some lavender or mint leaves as garnish.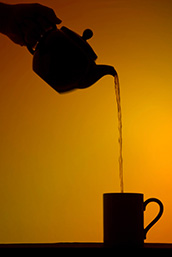 Comprising of a legacy that spans for thousands of years, the Camellia Sinensis plant has impacted mankind for generations, and anticipating for more delight and rejuvenation in the future is also no surprise, but of course.
What with being so popular amongst every individual both young and old worldwide, it's also no surprise that tea has been acclaimed in more ways than one. Here are a few interesting tidbits about this invigorating drink that are sure to mesmerise you – take a read to know more!
There are at least 1500 documented types of tea – and counting,
Residual tea leaves left at the bottom of a teacup after consumption is inspected by fortune tellers in Asia to predict what's in store for the future of their clients,
Tea bags were initially created in the United States for bringing samples of tea from India,
The reason why Oolong Tea is also called Dragon's Tea is because the tea leaves begin to resemble the silhouette of a dragon after it is added to water,
Tea ended up gaining so much positive recognition in Great Britain that it instantly became the nation's flagship beverage – knocking gin off the #1 title!
So the next time you are brewing your daily morning cuppa, remember that your choice of tea has much more than meets your eye! Enjoy your beverage!